Bocce Nationals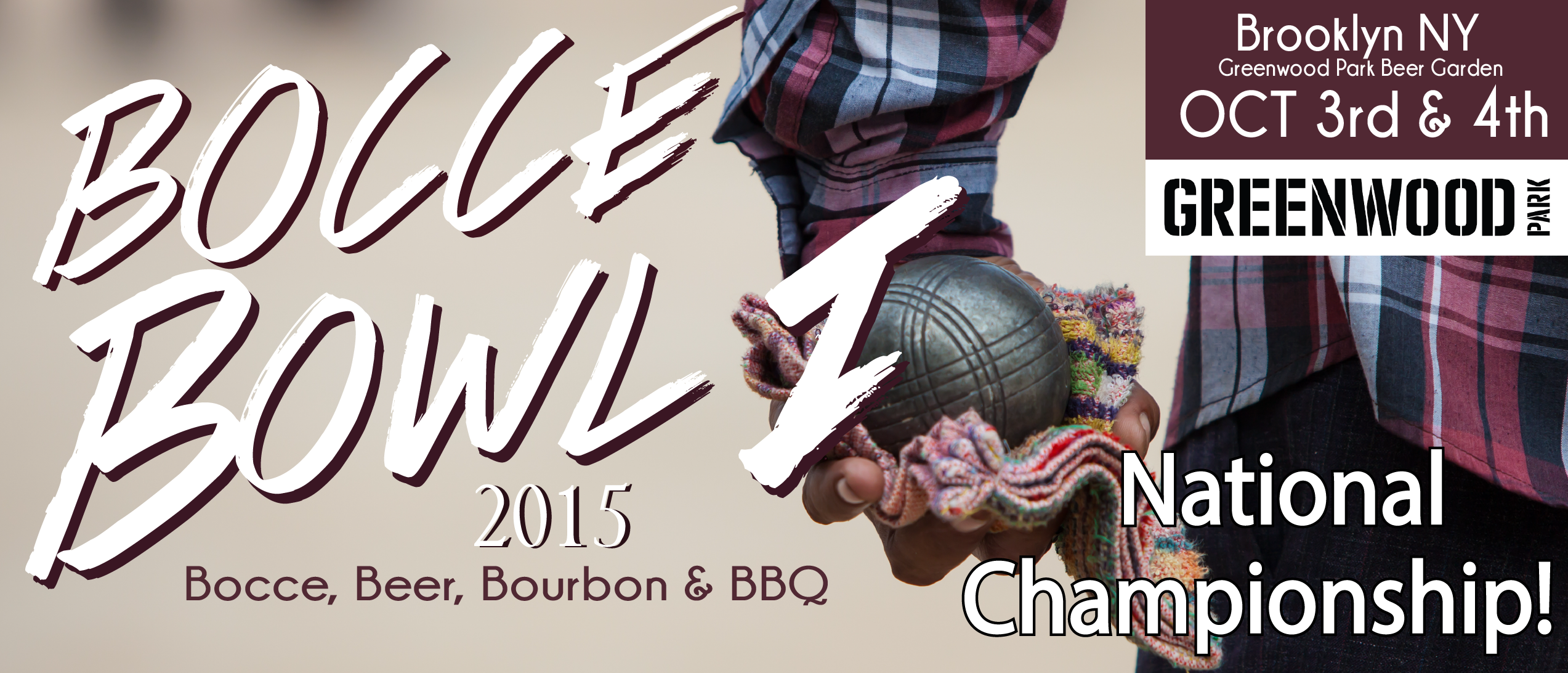 THIS IS ACTUALLY HAPPENING!!!
Do you like Bocce, Beer & Bourbon?  This is the event for you and you can compete with other cities for a bocce national championship and BOCCE IMMORTALITY! 
This is going to be a festival of awesomeness at an amazing beer garden in Brooklyn with Bocce Courts! 

When:Oct 3 & 4
Where:Greenwood Park Beer Garden ( Brooklyn, NY)
Qualify: Your team has finished in the top 8 in the NYC Ciy Championship in the past 3 years
Min: 2 People from your team
*** Anyone attending must have a ticket this a private event **  
 Playing:
 On covered Courts
Tournament Style: Games on Saturday & Sunday ( Schedule sent out Oct 1st)
(Structure based on number of teams)

Included:Beer Tasting (10/3 only), Bourbon Tasting (10/3) Food (10/3), Shirts, Music & Bocce GLORY
– Top Teams get prizes & the champs get an AWESOME TROPHY & bocce for life.
– People can buy tickets even if they are not playing bocce!

How it works
– You have to qualify through cities (top 8) in any city championship in the last 3 year
*** if you register and did not qualfiy we will drop you on Sept 30th ***
– The Entire Team must register for the event just like a season
– Schedule for games will sent on Thurday, Oct 1st
– The $75 is for 6 Beers, 5 Bourbons & Food (1-6pm on Saturday) along with shirts etc.
Saturday, Oct 3will be the Beer & Bourbon Tastings & BBQ ** Only Saturday**
10am- 8pm Bocce Games
Sunday, Oct 4– will be Bocce & Music only
10am- 6pm Bocce Games